25 Tips to Writing Powerful Press Releases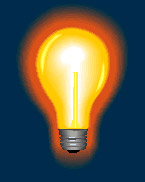 Here is a quick list of 25 dos and don'ts of writing press releases. These can easily help you to increase your credibility with reporters and become a trusted resource for them.
These tips can work for any small business, corporation,  nonprofit or association. I worked in busy radio newsrooms in the most competitive media market in the United States—New Jersey/New York/Philly. I've seen the best and worst releases, and listened to the best and worst pitches.
Too many mistakes when reaching out to the media can quickly destroy your reputation.
Consider these tips when writing:
1. Do have something new to announce (NEWS).
2. Do ask yourself why you are writing your press release  —the No. 1 reason.
3. Do write a catchy subject line and headline. Get their attention and use keywords.
4. Do include quotes from people directly affected by the news. Put a face on the story.
5. Do show and tell a compelling story.
6. Do write short, punchy, and easy to understand sentences.
7. Do show value to the reader/audience; Speak directly to them.
8. Do help ease the public's pain/problem. Position yourself as the expert with the solution.
9. Do re-read and re-write your release/pitch before sending it.
10. Do include a contact person who is available and knowledgeable.
11. Do use present tense and verbs.
12. Do include a date for release.
13. Do target your pitch; Avoid the shotgun blast.
14. Do cite sources/attribution.
15. Do include names and titles in photo captions.
16. Don't repeat information.
17. Don't use "JAR" —Jargon, Adjectives, and Rhetoric
18. Don't use accreditation initials & acroynms after your name that the public won't easily recognize.
19. Don't use the word "announce."
20. Don't begin with a name.
21. Don't send out low-resolution pictures or poor quality video.
22. Don't ask questions. You are expert and are supposed to have the answers.
23. Don't sell anything.
24. Don't go more than one page.
25. Don't say "first annual." There's no such thing!
---