10 Easy Things You Can Do Right Now to Get Publicity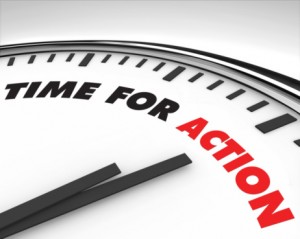 Feeling stuck for creative ideas? Do you need a "burst of amazing" for your own business or PR clients? Here are 10 easy ways to jumpstart the process and create a buzz.  
1. Sit down with your colleagues, staff, or clients and ask them good questions about what they have been doing. This includes hobbies, vacations, and interests that they have that you've never known about or discussed. Brainstorm. Quality questions will bring quality information.
2. Google a few PR and marketing firms in other states or regions that you're not familiar. Browse their posts and articles. By seeing the issues and topics they've addressed, you will open up your own creative channels.
3. Take a walk. Go to a new park  or downtown area with your journal or flipcam and just watch people. New environments spark curiosity, which is integral to creativity. Consider taking a day off and breaking with your routine.  Adventures are good.
4. Look back. Read your own archives of press releases, articles, newsletters, and blog posts. You can probably recycle a few or find ways to  follow-up. You can also read newspaper archives from a year ago to see what stories were in the news, and what may have changed. Is there a fresh angle to explore?  
5. Read a few magazines or newspapers that you've never seen before. What kinds of headlines, trends, and stories can you apply to your world?
6. Check out new social media chats and groups. You don't even have to participate; simply observe the conversations. Find new websites to visit, identify and watch new movers and shakers, and bookmark new resources. Subscribe to a new newsletter or e-zine.  
7. Read a biography of a leader you admire and respect.  Whether it's FDR, Rosa Parks, or Larry Bird, you're likely to be inspired and get fresh insights into overcoming challenges and staying on course. Learn from the best and figure out how you can apply these life lessons in your business.  
8. Be "on." Hard core news pros are always "on."  Their news antennae are up at the dry cleaners, school conferences, and in the mall. Interesting people with fabulous experiences and ideas are all around you. Don't discount or pre-judge anyone as "boring."  Be curious, pay attention, and speak with people. Above all, let them do most of the talking. Your job is to be "Life's Little Observer." 
9. Monitor the bloggers and reporters you want to pitch. Look at everything they've covered in the past three-to-six months. Determine where you fight in. 
10. Consider new approaches. If you haven't blogged or written a Q&A style format, go for it. Offer to write a guest post for someone with similar interests. Think ahead for the next 15-30 days. Is there a two or three-part series you can develop with a colleague, client, or friend?  Team up with a nonprofit and do something nice for your community.
Here's the bottom line. Step out of your comfort zone and open your eyes, mind, and heart.
By the way, if you want to learn more about publicity, social media, blogging, PR, and creativity, I invite you to sign up for my free, 21-day video series, "Speaking of Communication."

---