10 Ways Blogs Can Grow Your Business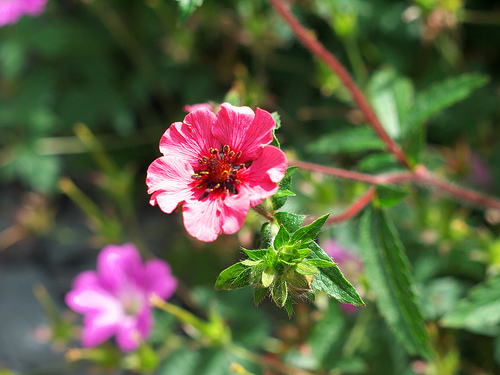 Having a blog is very different than proactively using it as the vehicle to drive traffic to your website.
With the new webinars I'm hosting every Monday and Wednesday to provide content ideas and hooks for bloggers, there seems to be a lot of confusion about how important blogs are to growing your organization. I know my marketing and PR goals are twofold: create curiosity and become known. It doesn't matter if you're a solo entrepreneur, a professional speaker or author, a corporate marketing executive or a public relations coordinator for a nonprofit.
You don't have to be a professional writer but you do have to be open to the 10 benefits of blogging.
1. Blogging increases your online visibility (tie your posts in with Search Engine Optimization strategies)
2. Blogs build your credibility and help to position you as an expert in your field.
3. Blogs  allow you the opportunity to showcase your knowledge and intellectual capital in a fun and  casual style.
4. Blogs give you the chance to help people solve their problems and deal with challenges.
5. Blogs give your readers a peek into your personality and help them get to know you better.
6. Blogs can be shared in Social Media. Viral marketing quickly helps spread your message.
7. Blogs create curiosity which prompts readers to visit your website and learn more about your products and services.
8. Blogs  can be interactive and engaging through comments and shared links.
9. Blogging allows you to comment on other people's posts (go for the big ones that are well-read and well-respected). You can attract someone else's readers to your site, blog, social media, videos, links, etc.
10. Blogs build relationships.
Consider this: Value, relationships, sharing, marketing, credibility and business growth is what blogging is all about. Still not convinced? Come on…
---