10 ways to create your best news pitch ever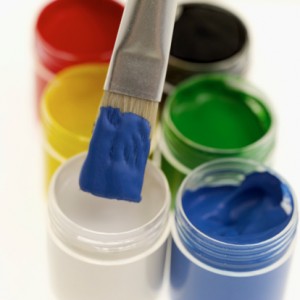 Words wield power.
If you're trying (desperately) to get the attention of news reporters and bloggers, you know the magic lies in your writing. Don't discount the writing with the excuse that your pitch contains video and multimedia platforms. Remember: You probably have a script or outline when recording a video segment. Infographics, slide shows, and charts require strong copy, too.
Here are 10 ways to create your best news pitch by simply focusing on your word choice.
1. Be sure that every word in every single sentence adds to your pitch and story. There's no time to waste with irrelevant words and phrases.
2. Be sure that every word and every sentence builds on the one before it. This ensures a logical flow to your writing. There's no room for confusion.
3. Be sure that you rewrite and edit several times before hitting send. I've been writing news for 26 years. No one is so good that he or she can send a pitch or press release without at least one round of edits.
4. Be sure to use words that connect with emotions. The psychology of your word choice is intertwined with your intended outcome. What do you want the recipient to do? How do you want that person to feel? Do the emotions behind your words compel the recipient to hit the reply button and ask for more information? Or have you left him or her hanging? Don't write for the mind; write for the heart.
5. Be sure your visuals, which contain limited words and phrases, are the best combination for your small design space. You'll likely find yourself searching for synonyms and short words that easily drive your message.
6. Be sure keywords are included in subject lines and headlines. They will jump off the page or screen to pique the interest of a reporter or blogger.
7. Be sure to read often. Voracious readers are often skillful writers.
8. Be sure your language hits on topics and "sweet spots" of the people you are pitching. Show them that you understand what's relevant to them.
9. Be sure to consider your pitch a work of art. Choose your words with the utmost care and precision. You can't rush creativity. It will take time. Do you think Michelangelo or Shakespeare were hasty in fashioning their masterpieces?
10. Be sure to avoid jargon and rhetoric. If your pitch is full of it, please reread Nos. 1 to 9.
In the end, you must be proud of the pitch you've created. After all, your name is on it. And if you don't love your pitch, chances are the reporters won't either.
---