4 ways to get your e-mail pitch ignored by news reporters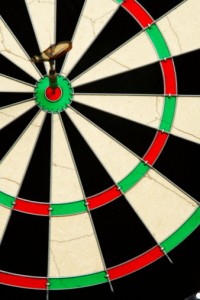 You know the disclaimer: "Don't try this at home." Well, here's a work-related disclaimer: Don't try these on-the-job. 
If you're sending e-mail pitches to reporters, it's a good idea to do some basic homework and tailor your pitch. My friend Gordon Deal is the host of The Wall Street Journal This Morning.  It's a syndicated business and news program that's broadcast on 200 radio stations across the U.S.  
He urges people who pitch news stories to avoid the following when writing their subject line and opening sentences:  
"Dear Gordon Deal" or "Dear Radio Show Host"- that tells me I'm just an e-mail blast. I know this is intended for someone who just happened to be on the computer and picked it up. I am not interested whatsoever.
"Greetings!" -Automatic delete. Just a blast e-mail.
"Using the phrase 'Breaking News' – There's a difference between breaking news, an investigative report, an exclusive, a developing story, an evergreen story, an analytical story, and a reaction piece. Using that to get my attention is wrong.
Listing the specific other media that a guest has been on. This makes me feel like I'm late to the game. We want to feel like we're getting somebody unique. I don't care if your client was featured in five other major news outlets. Tell me why he should be on my show. 
When you throw out pitches like the ones Gordon has mentioned your credibility will quickly be trashed. The  likelihood of the same reporter opening one of your future e-mails diminishes.   
If you want to find out how to pitch your story to Gordon Deal and other news decision-makers, I invite you to read this interview.
---