5 Things Entrepreneurs Must Know About Social Media Marketing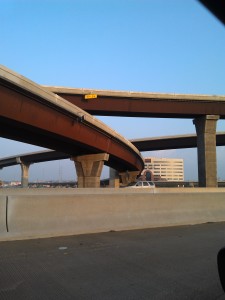 I think it's safe to say we're well past debating the relevance of fresh content, online etiquette and building an engaged community. Entrepreeurs, would you agree?
Let's take things to the next level. Here are critical areas small business owners must grasp, and be able to apply in everyday business:
1. Understand social sales. Short sales are the name of the game in social media. Inbound marketing, calls to action, list building, monetized blogs and affiliate marketing should be part of your mix. Think: Multiple revenue streams.
The Science of Social Selling: 5 Studies that Prove the Power of Social
How to Find the Value of a Lead
12 Proven Ways Your Copy Can Get More Conversions
[FREE DOWNLOAD: My 7-Step Ultimate PR Guide for Women Entrepreneurs]
2. Start spreading the news. Frank Sinatra sang New York, New York decades before anyone muttered the word "Internet." Today, we must all cross promote and use numerous platforms to spread content and news about our brands, products and services.
Infographic: 25 Tweaks to Capture Attention in Social Networks
14 Podcasts to Make You a Better Social Marketer in 2015
How to Choose the Right Social Media Networks for Your B2B Marketing
3. Think in images. Research has proven that the human brain thinks in pictures, not words. We are visual junkies craving something to look at. Straight text is dull and leaves readers wanting more. Give them more.
Infographic: 8 Ways to Use Instagram for Business
Visuals, Schmisuals: Here's What Your Business Really Needs to Pop
Grab Consumer Attention with the Power of Images
Flipboard: The Next Big Thing in Public Relations
4. Include podcasting. Podcasts are easy to produce and are powerful because they can be used virtually anywhere. Unlike video, slide decks, or blogs, people can listen to podcasts while driving, exercising, doing chores and flying in an airplane. As a former radio news anchor and news director, podcasting resonates with me. Basic audio, an engaging conversation with a credible guest and a relevant topic are all you need. Use your voice!
How to Successfully Launch Your Own Podcast
How to Make a Good Podcast/Radio Show
Infographic: 21 Tips to Maximize Your Podcasting Results  
5. Concentrate on inbound marketing. Chasing money and potential clients is a waste of everyone's time, energy and resources. Inbound marketing is not disruptive. It allows you to gather quality leads and interact with people who choose to engage with you based on your reputation and content. This means list building, opt-in boxes and segmentation. If your database includes people who never voluntarily signed up for your information, that's called spam. Seth Godin says that if the receiver thinks it is spam, then it is spam.
3 Steps to Stellar List Building
6 Key Aspects to Inbound Marketing
Rethinking Today's Inbound Marketing Mix 
Consider bookmarking and sharing this post, as these shortcuts to fresh ideas and resources can help you easily navigate the entrepreneurial world of marketing,  sales, and communication.
PS: If you're interested in learning how to build your blogging voice—and revenues—I've  created a free cheat sheet to help you: "7 Ways to Be a Kick-Ass Blogger." Get the cheat sheet here.
---