8 Best Practices for Pitching Your Story to a Blogger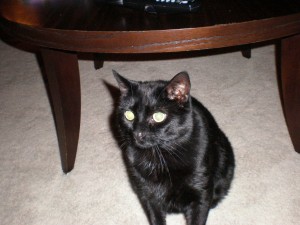 Many people in the blogosphere are uncertain about how to pitch their story, product or service to a blogger or journalist. In a recent chat on blogging, this mysterious topic had people rattled. It's time to clear the air.
One quick note:  The overall mindset and approach I offer here can be applied to pitching stories to reporters in print, radio and TV news. I've been on both sides of the fence; a news decision maker in radio newsrooms who was subjected to lousy pitches every day.  And I've been on the PR side; pitching stories and training people on how to get publicity.   It comes down to do your homework,don't ask for favors, and build relationships.
Here are 8 best practices for pitching to a blogger:
1. Know your story. Don't pitch a concept you don't thoroughly understand. If you don't get it, how can you possibly explain it to someone else?
2. Identify your target audience. Determine where your ideal client "hangs out" online, i.e. chats, groups, and friends. What newsletters or websites do they read? Research the movers and shakers. These are bloggers and journalists who are respected, involved, and have large followings.
3. Pay attention to these influential and cutting-edge bloggers. Read their posts, add comments, listen to their interviews, and know their sweet spots. While researching, also find out if they allow guest bloggers. This is another huge opportunity. Find out where they "hang out" online.   This is called doing your homework.
4. Observe for a while. Watch their conversations and who they engage with. Follow them. Retweet their messages, a nice form of flattery. You'll soon be on their radar screen. One note: be genuine. Don't go on a retweeting rampage to be self-serving. Go for long-term relationships, building trust, and sharing solid content.
5. Find a natural opportunity to connect. If you did your homework, you'll be able to start a conversation or jump into one without feeling awkward. Let them know, in a subtle way, that you've been watching, reading, and enjoying their material. The good news is this process may only take a day or two.
6. Move the conversation offline. Once you connect with the blogger, invite them to follow you so you can send a private message. Continue to build rapport by finding similarities between the two of you. Preferably this should be work-related, such as you agree with their opinion on yesterday's post, you were both on the same chat, or you shared their article in your office.  If they seem receptive and engaged over the next 48-72 hours, ask for their e-mail address so you can send a short note with "an idea."
7. Go for it!  Compose a carefully worded 2-3 line e-mail pitch with a compelling and succinct overview of your story. Focus on how it helps their target audience. Build your credibility. If you're self-serving, you're toast. You just wasted everyone's time.
8. Give them what they ask for. If you're able to pique the interest of your new blogger friend, they will likely ask for more details. Be prepared with a one page press release or background sheet. Don't send them to a website filled with BS. Friends help friends.
Once your story is picked up by a blogger, remember to cross promote it. Mention it in all of your Social Media channels and newsletter. Link it to your site. E-mail it to prospects and clients. If you do it right, other bloggers and journalists will contact you. Publicity has a cascading effect.
Oh, and remember to thank them. Friends do that.
P.S. Here's a free resource for you. Take advantage of my 21-day video series "Speaking of Communication." It focuses on Social Media, blogging, PR, writing and communication themes. Click on this link now for instant access http://www.getinfrontcommunications.com/
---