Entrepreneurs: 4 ways to use press releases for publicity
March 13, 2013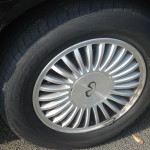 One of the most confusing parts of a small business owner's marketing plan is the press release. While virtually all entrepreneurs understand that marketing and publicity are essential to business success, how and when to write a press release is baffling.
In the social media landscape, many wonder if press releases are still relevant. As a former radio news reporter and news director, I say, yes they are relevant. But ONLY when used to announce something that's newsworthy. 
Therein lies the confusion. How do you know what's newsworthy? What do reporters and bloggers look for and cover?
Here are four press release strategies for small business owners:
1.      Avoid self-promotion. Remember that in the word "newsworthy" is the word "new." When writing a press release or a pitch, be sure you have a fresh angle on a story, trend, or issue. Your announcement must be timely, relevant, and compelling to the public. It must fit with the reporter's niche or demographic. Sales pitches are for the advertising department, not the newsroom. Hire a PR coach or read books on how to write and frame your story. Many of my blog posts cover this topic. Discover how you can help reporters and editors. The key is to build relationships and become a trusted resource. Before you begin writing a press release, ask yourself, "Who cares?" If your announcement doesn't impact the public, you're on the wrong path.
 2.      Keep your news antennae up. News is about people. People love great stories. You have great stories right under your nose but you're busy running your graphic design company, staffing firm, or retail shop. And of course you're consumed with learning social media. Take your ear buds out and pay attention to what's happening around you.  What trends can you comment on? Is your company celebrating an anniversary? Have you recently expanded or gotten a small business grant? How have you helped a client to succeed? Do you have an interesting hobby or talent that's out of the ordinary?
3.      Think multimedia. Reporters expect to see more than words; they want images, action, and video. They want to hear something. Have you considered using a flip cam to record your press release or pitch? These tools allow the reporter to get to know you by hearing you explain your story and watching your body language. Think about how a Pinterest board can visually tell your story. We live in a creative space. Stand out by inviting news decision makers to connect with you on an exciting and deeper level.
4.      Write tip-sheet style releases. To build your credibility, help people solve their problems. Position yourself as the expert in your industry. People have a pain and you have the medicine that will ease their discomfort. The tip-sheet format (like this list) is effective because it's reader-friendly in our crazy, busy world.  The bullet points allow readers to skim the content and glean nuggets of information. Our cognitive bandwidth is more limited than ever. Brief tips are usually appreciated. 
Once you have a few press releases, think about how you can repurpose them into blog posts, short video clips, and content for e-zines. Minor tweaks to the format can easily create new content and marketing pieces.    
The bottom line: Your presence affects your prosperity. Don't be the best-kept secret!
PS: If you want lots of tips like the ones above, you'll want to see this! Hot off the Press: My new Kindle book, The Badass Book of Social Media and Business Communication.  It's packed with hundreds of pointers and strategies on PR, news interviews, pitches, writing, blogging, and social media.
Share:
---