Grow Your Business with the 10 Cs of Social Media
August 24, 2010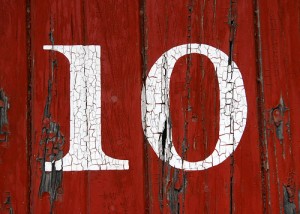 Most of us who are entrenched in social media are driven by the goal of growing our business. Yes, we've met wonderful new people and friends along the way. Had a few yucks online and maybe a few drinks in person. But the overriding goal is directly linked to business development.
When you think back to what you've learned since embarking on this technological journey, it's quite amazing. If you're like me, I often have to pinch myself!
Here are 10 Cs of Social Media that have had a huge impact on my professional and personal development. How about you?
Clarity. 140 characters, writing blog posts, articles, marketing pieces, and landing page copy certainly require clarity in our communication.
Community. What would life be like without the @ sign? We share lists, DMs, and LOLs. It's all good.
Chat. I often feel like I'm at "Cheers"–you know, where everyone knows your name. It just feels like a welcoming place to learn and share. And there's no cover charge or dress code.
Compelling. The "light bulb" moment comes when you realize you have to offer something compelling to people so they'll want to find out more about your expertise and business. It's not about you; it's always about them.
Cultivate. Have you learned the lesson of patience? Social media is a fine teacher of patience. It takes time to cultivate relationships, friendships, and business. If you're looking for instant gratification, you're in the wrong place.
Competency. You'll be able to grow your business and community when you stick with your core skills and expertise. Social media demands transparency. You can't fake competency; long-term anyway.
Communication. The cornerstone of success is communication. Haven't your communication skills significantly improved since you began this online journey? Aren't you more savvy about your Tweets, posts, and messages than when you first signed on?
Crisp. Our world and attention move at such a warp-speed that we have to use crisp words and language to attract people. Wordsmithing is about being picky and selective about every single word and sentence you use.
Charisma. You won't build business if you're a social media wallflower. Our new form of networking, blogging, and chatting requires personality and allure. Boring doesn't build business.
Comment. Yes, people want to know my opinion! How cool is that? Makes me feel special…and you? It means I have to read something, think about it, consider my opinion and insights, and write about it. Commenting on other people's posts is another tool to build business, communities, and critical thinking skills.
Who said this was a fad or a waste of time?
(Photo Credit: Todd Klassy)
Share:
---