It's Impossible to do Business with the Candle Lady
July 16, 2013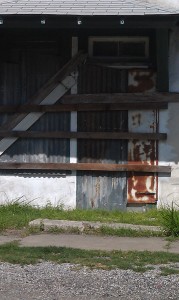 I recently went with my husband, Andrew, and our daughter, Stephanie to a country fair.
Upon browsing through the vendor's wares, I stepped into a booth that had scented candles. I was greeted by Cindy, who explained she makes the candles herself. I didn't want to commit to the '6 candles for $20' bargain, and instead opted to buy one candle that had a vanilla icing fragrance.
Cindy sent me off with a gentle marketing reminder that her contact information was on a sticker on the bottom of the candle.
Later that day, my entire family was delighted when the wonderful scent of vanilla icing permeated our den.
[Free download: 7 Easy Blogging Tips for Entrepreneurs]
Several days later, I realized that our new favorite candle was nearly burned down to its tattered wick. I called the phone number on the label so I could tell Cindy how thrilled I was with her product. I had to get more candles.
But it wouldn't be easy.
Cindy made it impossible for me to do business with her. I called her number several times over the next few days and was greeted by a recording, which didn't allow for messages. Each time I called back, I received the same dead-end message.
I was now on a mission to find Cindy. I discovered a tiny label on the bag she had given me at the fair. Score! There was an e-mail address. Each of the three notes I sent to Cindy were bounced back.
Disgust began percolating inside of me.
Didn't Cindy get it? I was trying to buy her freakin' candles so my house would feel peaceful and calm.  What's the matter with her?!
Why would Cindy, the friendly, creative entrepreneur, want to spend her Saturday at a community fair in the sweltering Texas sun, marketing her wares…for naught?
I Googled her. I called her again. Zero.
Then my daughter asked if I had ordered more candles.
I told Stephanie that Cindy was in business but she's made it impossible for people to do business with her. I was practically hunting Cindy down, trying to give her my hard-earned money, but Cindy was nowhere to be found.
How about you? Is it easy for prospects and customers to reach you?
Or are you unknowingly preventing people from buying from you?
Share:
---