Does Your Company Need to Improve its Social Networking Etiquette?
June 23, 2010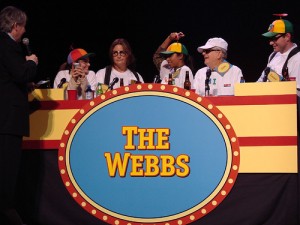 There are scary new numbers about how Americans are communicating in social networking. Seems we need to refine our manners- or risk losing followers, prospects and customers. If you want to build and protect your company's brand, reputation and sales, you'll find this interesting.
An online poll of 1,000 Americans has just been released by Weber Shandwick, a global public relations firm. The following stats are based on personal experiences involving online rudeness.
75% of Americans believe companies that are uncivil should be boycotted.
56%  have stopped buying a company's products because of disrespect.
55% have reevaluated their opinions of a company after encountering incivility.
49% have suggested friends and family not purchase their products due to the company's offensive behavior online.
What actions do people take when they are disappointed with what they've seen or heard? Many bail out of a fan club or social community while others have stopped visiting a site.
Chris Perry is Weber Shandwick's President of Digital Communications. He says manners work online the same way they work in everyday social settings. Rudeness leads to discomfort. "This reality should be top of mind as companies and institutions increasingly operate in social media. It's a personal medium. Same rules of shared interest, transparency and respectful discourse apply."
One note: this isn't just about business. The survey also found nearly one-third of Americans (34%) have tuned out of Social Media because of incivility.
Tomorrow is Part 2: 7 Tips to Minding Your Online Manners and Protecting Your Company Image
(Photo Credit: TeamBonding)
---