The 3 Cs of Writing Powerful Content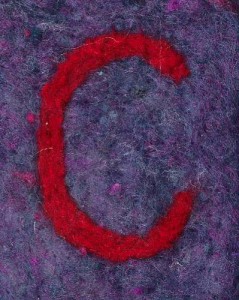 Content is king. Blah, blah, blah. We've heard it before. But what does it mean to you? How does that statement impact your writing?
Whether you are writing a new blog post, bylined article, or a speech, follow the three Cs and you'll have the magic formula to engage your audience.
1. Be clear. Clarity is a beautiful thing. If you are confused when you write, you can't expect people to follow along with you. Before you begin to write, jot down your purpose and main message. Consider your theme and a real-life example to include that helps bring your message home.
2. Be concise. I'm convinced our entire society has Attention Deficit Disorder. We're bombarded with information, images and messages; most of which we didn't ask for and are irrelevant to us. Getting people's attention and keeping it is a real challenge. Especially when it's the written word. That's why it's critical to write with precision. If people are confused, you'll lose them. Don't be concerned about word count. Simply make your point and be done. Respect that most people are overwhelmed and rushed. How often do you say or hear, "I am crazy busy." People who are "crazy busy"  appreciate concise.
3. Be compelling. The one common trait we share as human beings is that we have emotions. Emotions (usually) connect us with other humans.  When you write, be willing to share a human experience (story) that reveals an emotion. People love great stories. They can be extremely compelling and powerful. Take your audience on a  journey with your words, story, and message. Pique their interest so they feel like they are reading a famed novel that they can't put down. Help them to hang on every word and image.
Most of our early childhood memories go back to stories. Don't you remember bedtime when you were five years old? Safe at home in your pajamas with the people who loved you the most. Someone read you a story. It may have been Donald Duck, a classic fable, or a Bible story. It takes you on an adventure that captivates your imagination, heart, and soul. It can move you to laughter or tears. It's memorable.
Are you tapped into the three Cs? 
(Photo Credit: Pictures by Anne)
---