The No. 1 way to successful content marketing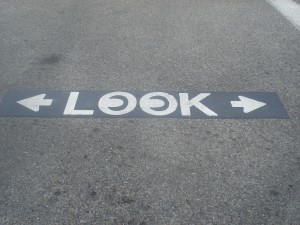 Developing fresh content, themes, and material for most business professionals is a constant challenge as real-time social media adds pressure to our lives.
The result: We need stronger content, well-timed topics, and an unyielding knowledge of our information and expertise.  
There are too many lost opportunities for businesses to build their credibility, influence, visibility, and revenues. It's because: 
They're unable (or unwilling) to connect the skills and talents they already have
They rebel against our new digital media
They dabble without a goal or plan
Then they bitch.  Sound familiar?
Consider this: Content + Communication = Customers = Revenue
When you consistently deliver solid information through digital channels — blogs, video clips, online chats, e-books, e-newsletters, Pinterest, and Blog Talk Radio interviews — you are subtly marketing your business and knowledge (aka content marketing).
The No. 1 solution to developing incredible content
If you're panicked about the content piece, here's your answer. I've been practicing this for 26 years. It's works beautifully. And it proves that writer's block is non-existent.
 In 1984, I launched my career in radio news. I was a street reporter, covering local and county government meetings and press conferences.
Day No. 3 on the job:  The news director sends me off to my first assignment. As I'm heading out the door, he barks, "Don't come back without a story!"
Every news reporter lives this same mantra every single day. The rule is simple: If the story doesn't smack you in the face, you better start digging until you find something relevant to bring back.
Most of the events I covered were interesting, lively, and controversial. Returning to the newsroom with a story was easy. But surprisingly, it was the mundane "wake me when it's over meeting" that brought invaluable insights.
 The benefits of the mandate
 The "Don't come back without a story" mandate forced me to hone my listening skills. I had to pay attention in a deeper and different way than I had in the past. My goal was to uncover the news nugget that my audience expected to hear.
 I was forced me to think creatively and strategically, understanding there was also an art to this work. Sound familiar?
 My "Don't come back without a story" way of life meant there was no room for writer's block.
 If you hit a brick wall when you sit down to write, it's because your brain has accumulated dust. You haven't been paying attention to the gems and nuggets around you.
Consider this: Inattentiveness + Procrastination = Writer's Block
 Your new job title
You may not be a news reporter, but you can be life's little observer.
Carry your electronic gadgets or journal everywhere you go. Jot down quotes and bits of life that you stumble upon. At the end of each day, review your notes. Most will be useless; the rest will be priceless content that can tie directly back to your business. Be creative. Bring it full circle.
Like me, you are surrounded by remarkable people and funny stories that can easily tie back to your expertise. Pay closer attention to breakfast chatter. Eavesdrop on a conversation at the dry cleaner. Listen to the chit-chat in the elevator. Be a ninja.
As this habit forms, you'll quickly realize the world is your pipeline of fabulous and fresh material for success.
Your daily assignment: Don't come back without a story.
 Need help with this? Click here.
---